The leader in high-end medical aesthetics from Switzerland
Hyamax® Extra Deep Dermal Filler is the heavyweight of facial fillers, featuring Hyamax® patented cross-linking technology for high support. It can treat sunken cheeks and hollowed temples caused by aging and loss of collagen and moisture, as well as treat deeper lines like laugh lines, oral commissures and shaping the bridge of the nose. For those treating more serious facial problems, this product is worth an in-depth look.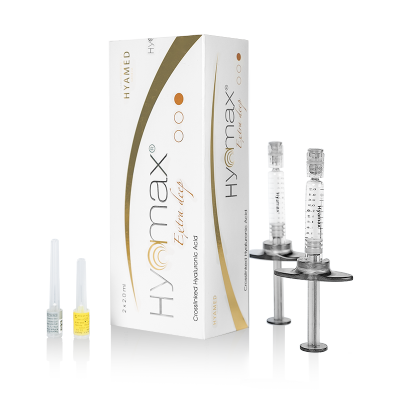 Used for mid and deep dermis injection for deep wrinkles, scars repair, or facical tissue augmentation.
Join the Hyamax® Become Our Partner
Submit your contact information and interests, chat with us, and customize product plans and sales plans for you. Professional sales manager will reply you within 24 hours.