The leader in high-end medical aesthetics from Switzerland
Hyamax® Volumizer Dermal Filler is a monophasic cross-linked hyaluronic acid face filler specifically designed for use as a chin filler. Treating a receding chin or a chin that is too short, the injections have a 360-angle free contour, a particularly refined side profile and can even visually reduce the appearance of your convex mouth.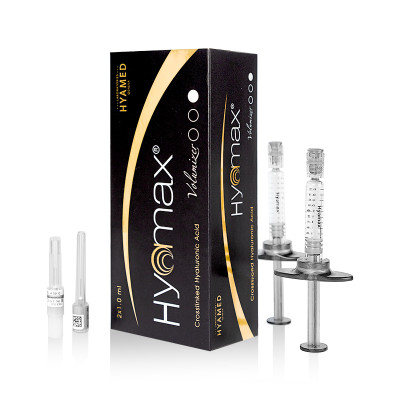 Used for cheek and chin augmentation, enhances the fullness of the middle of the face and the line of the chin.
Join the Hyamax® Become Our Partner
Submit your contact information and interests, chat with us, and customize product plans and sales plans for you. Professional sales manager will reply you within 24 hours.