Skin Booster Dermal Filler
Hyamax® Skin Booster Dermal Filler is a face filler and neck filler produced using Hyamax®'s unique micro-crosslinking technology. It contains trace amounts of cross-linking agents to effectively reduce wrinkles, and fine lines, moisturize and improve the skin of the face and neck while ensuring the normal metabolism of BDDE without residue.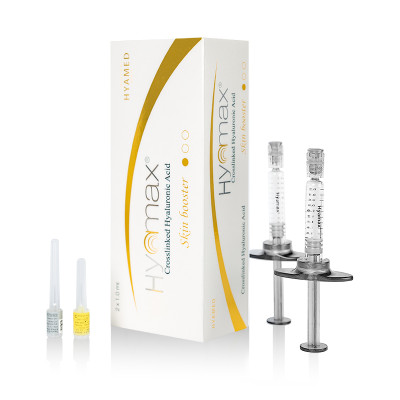 Stimulates collagen regeneration and skin rejuvenation by replenishing cross-linked hyaluronic acid deep in the dermis.
Join the Hyamax® Become Our Partner
Submit your contact information and interests, chat with us, and customize product plans and sales plans for you. Professional sales manager will reply you within 24 hours