The leader in high-end medical aesthetics from Switzerland
Hyamax® Pure Dermal Filler is a non-cross-linked hyaluronic acid face filler, neck filler, and wrinkle filler. It contains no BDDE, is residue-free, treats superficial wrinkles and fine lines, and has an excellent performance in the treatment of wrinkles on the back of the hand.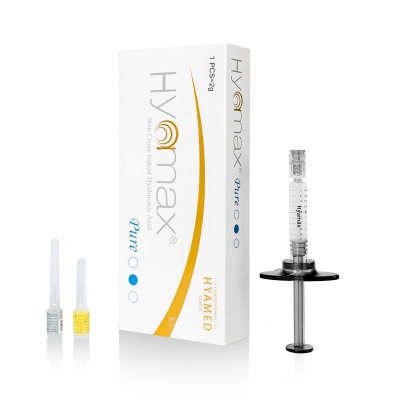 Used to fill superficial fine lines and wrinkles, improve the hydration, elasticity and radiance of the skin.
Join the Hyamax® Become Our Partner
Submit your contact information and interests, chat with us, and customize product plans and sales plans for you. Professional sales manager will reply you within 24 hours.