The leader in high-end medical aesthetics from Switzerland
Mesotherapy is an injection treatment that is injected into the mesoderm of the skin. The main component of the fluid injected into the mesoderm of the skin is hyaluronic acid, which is the same component as hyaluronic acid that is already present in the skin, a glycosaminoglycan that supports and fills the dermis. Because of its powerful ability to bind water molecules, the hyaluronic acid molecule is in turn able to form a net-like structure in the skin to pocket water.

Hyamax® Mesotherapy HA18 adds 18 kinds of amino acids to hyaluronic acid to smoothen, brighten and stabilize your skin on top of moisturizing it, and also repair fine and dry lines, making it the perfect choice for an introduction to medical aesthetic products.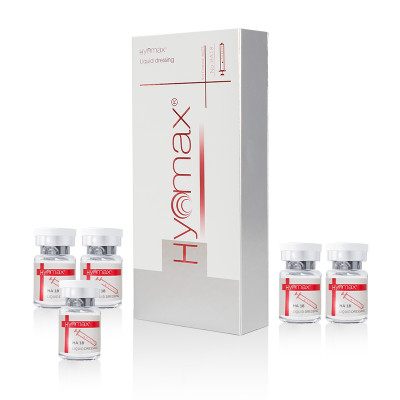 Hyaluronic acid plus 18 amino acids to moisturise, reduce fine lines and boost radiance.
Join the Hyamax® Become Our Partner
Submit your contact information and interests, chat with us, and customize product plans and sales plans for you. Professional sales manager will reply you within 24 hours.