Hyaluronic acid is the same composition as hyaluronic acid already present in the skin, a glycosaminoglycan that supports and fills the dermis. Due to its powerful ability to bind water molecules, hyaluronic acid molecules in turn form a web-like structure in the skin to pocket moisture.
Mesotherapy enables hyaluronic acid to be injected into the middle layers of the skin via microneedles and roll-on needles to achieve powerful hydration and moisturization.

Hyamax® Mesotherapy COGN adds COGN and 2 types of amini acid to hyaluronic acid to hydrate, anti-wrinkle, tighten, repair, elasticity and plump the skin as the components age with aging and stress.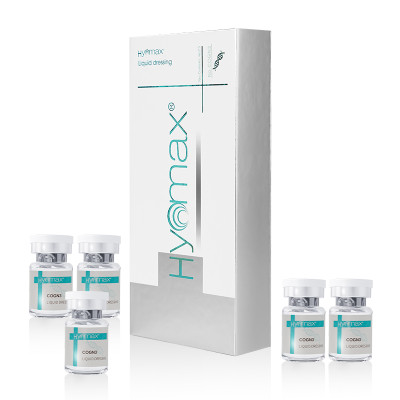 Hyaluronic acid plus recombinant human collagen and 2 amino acid.
Join the Hyamax® Become Our Partner
Submit your contact information and interests, chat with us, and customize product plans and sales plans for you. Professional sales manager will reply you within 24 hours